FCS18LAP 18" Powered Companion Sub for the FCS12LAP
Fly Hardware or Ground Stack. $1499 each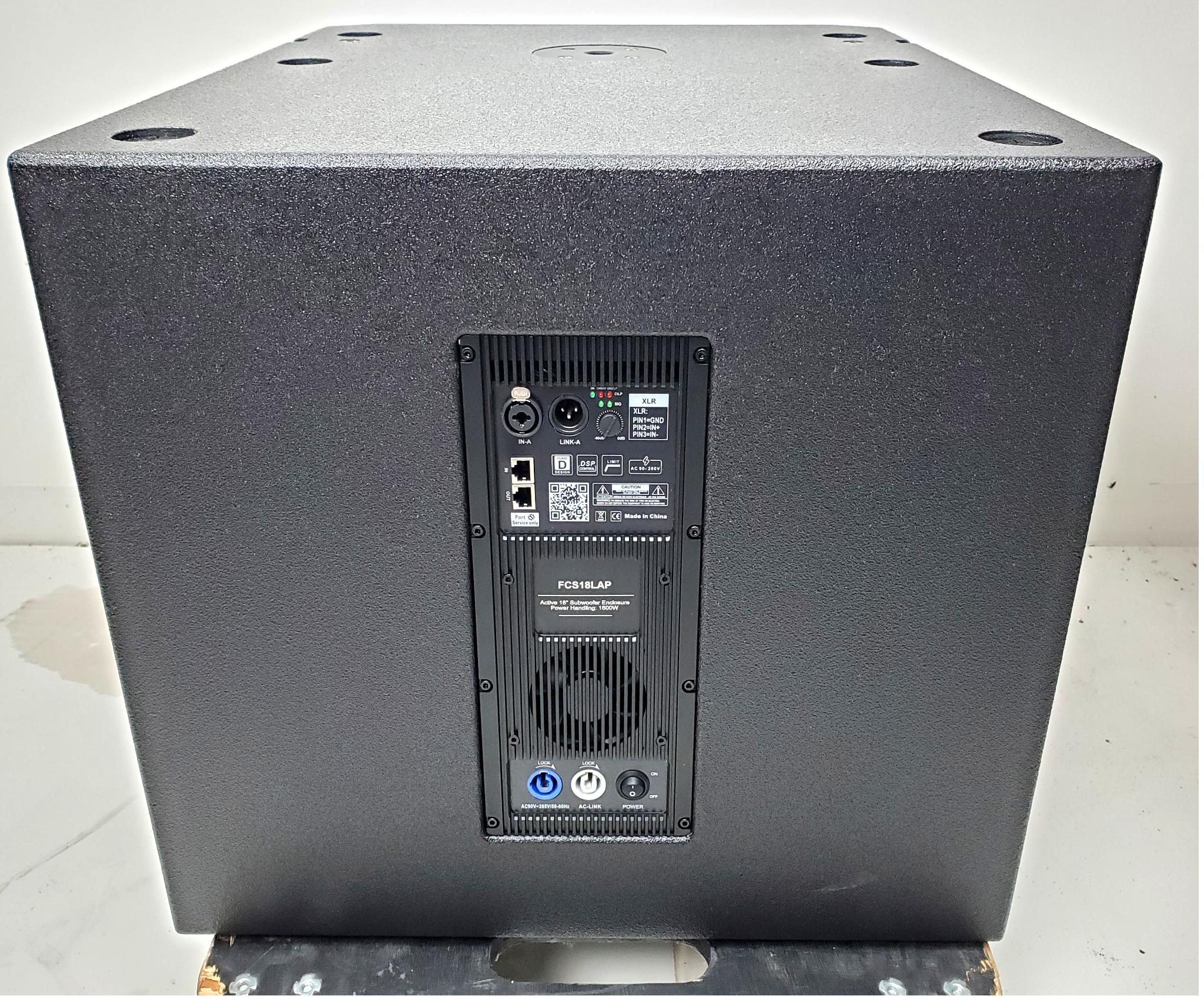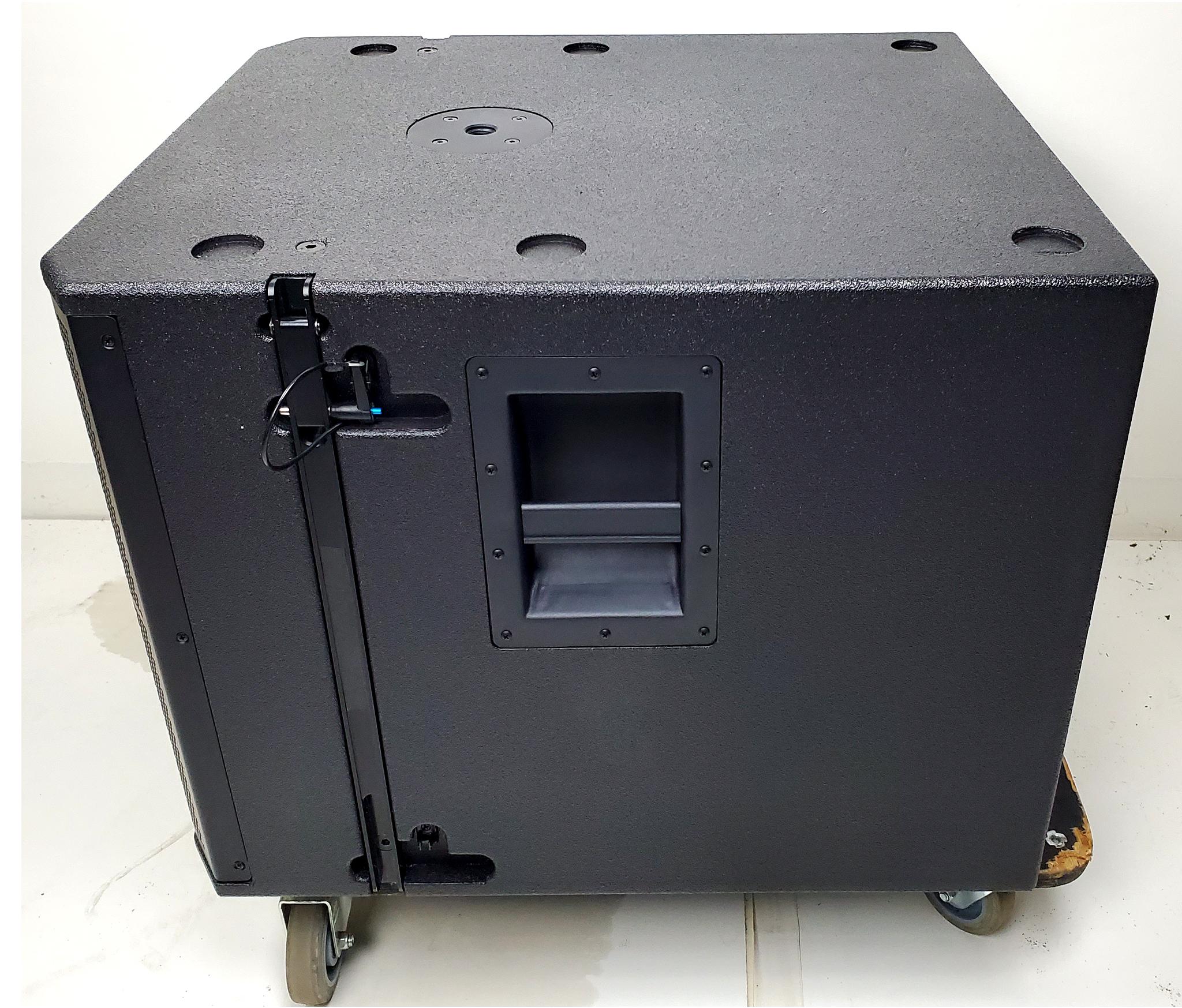 FCS18LAP Measurements & Weight / 28" x 24" x 20" High 95 Lbs.
Double Boxed in cardboard 112lbs 25" x 27" x 32"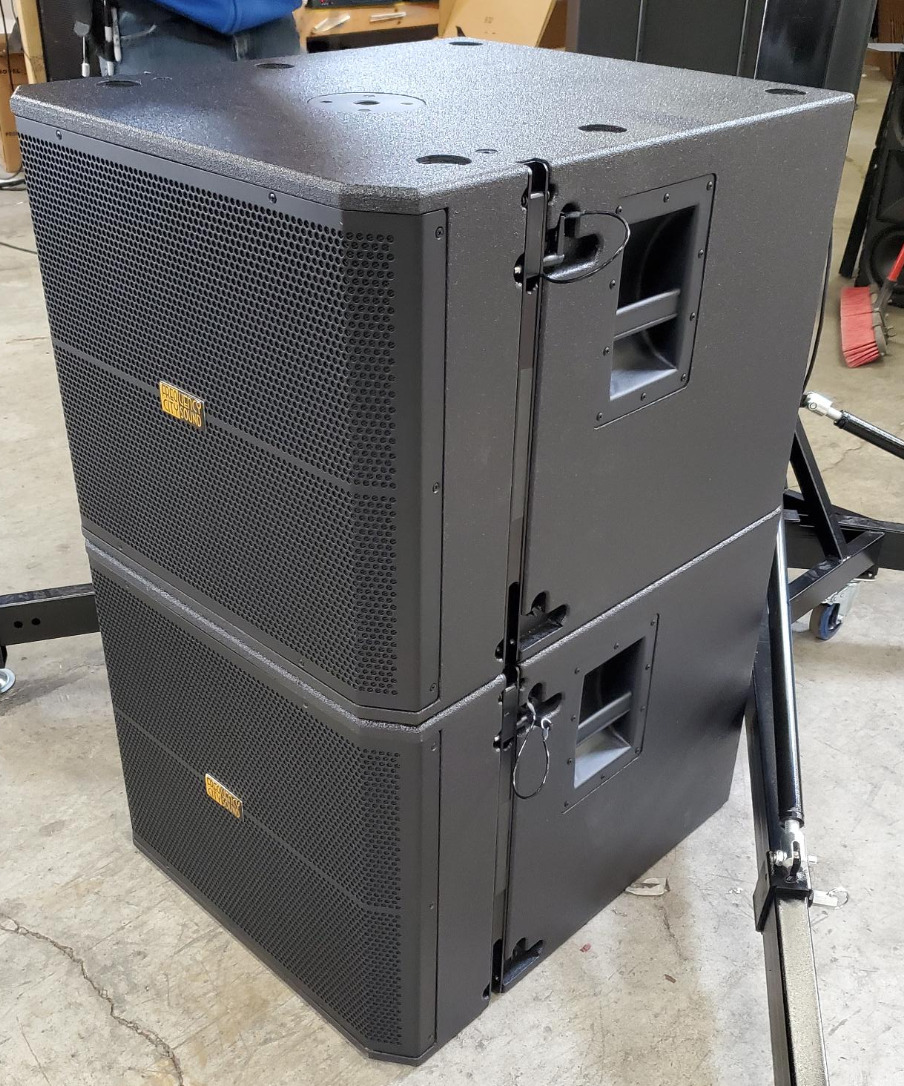 Each sub draws maximum 10 amps at 110V
Caster Board made (very well) for the FCS18LAP $95 Each CLICK PIC FOR THE FCS12LAP

Caster Board made (very well) for the FCS18LAP $95 Each & Shipping costs 
I'm selling these at $10 over my costs (so you don't beat the subs to death). I grumbled at the costs to the supplier but once I got them in, I get it. They're extremely well made. Built inT-Bolts, 4" casters, 2 locking. Same paint as the good speakers. Routed so the speaker sits in routes to not move around. Everything about them is top notch. I never thought I'd do a sales presentation on a caster board but these are worth the talk. In all honesty, I wish they'd make a cheap board with casters at half the price but they didn't. If you're paying top dollar for a caster board, just know - it's really made well. When you get it, you'll understand.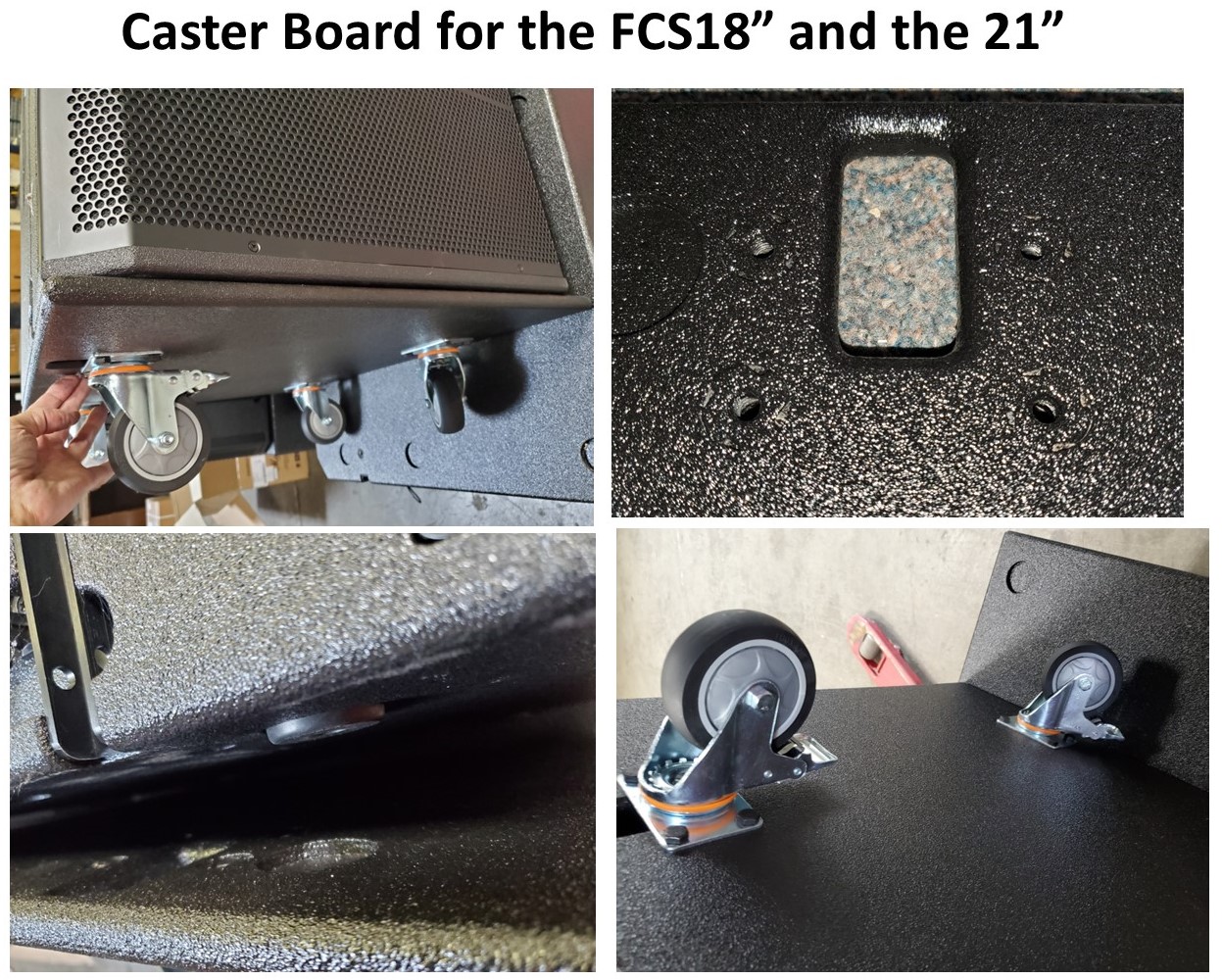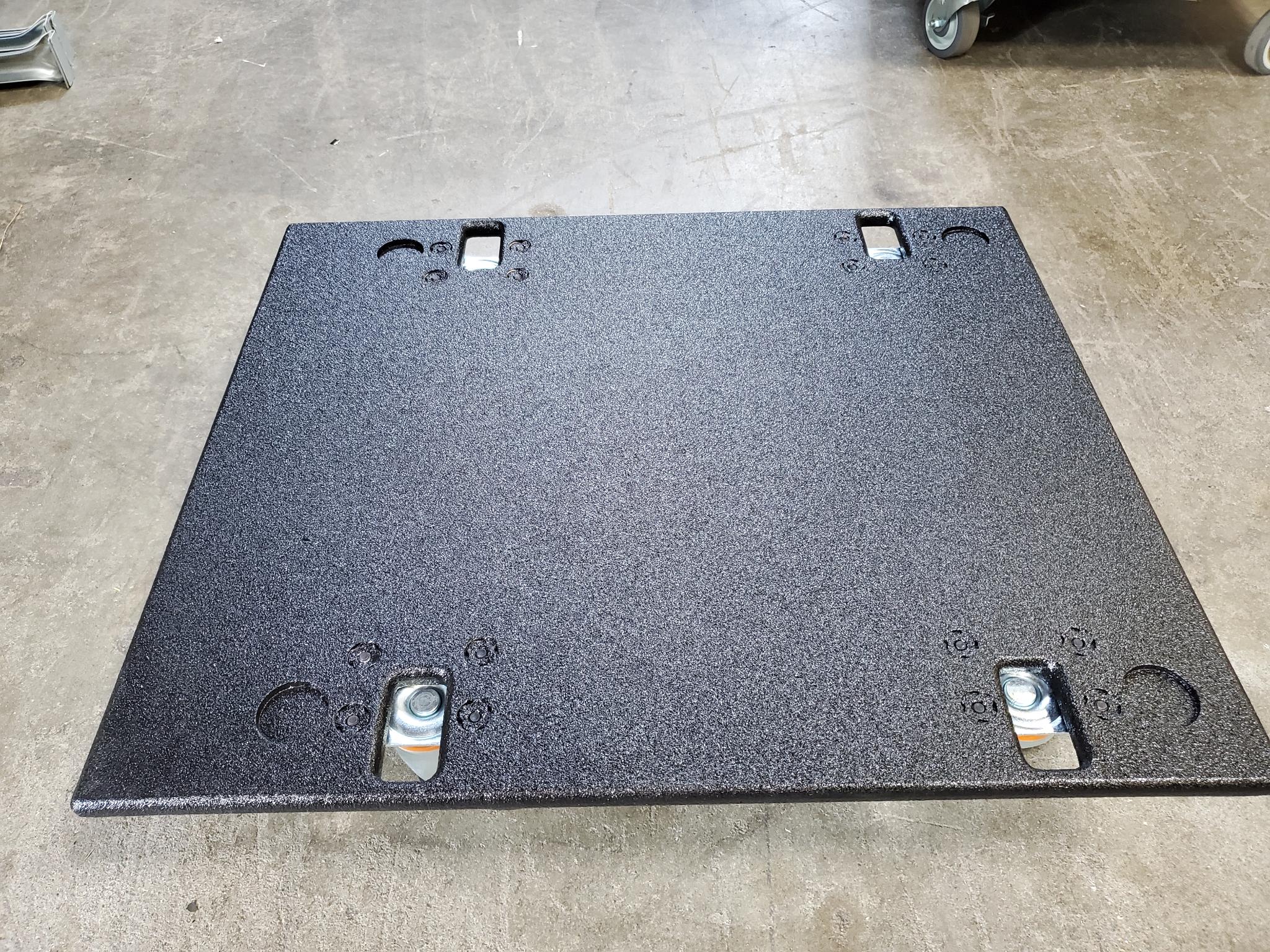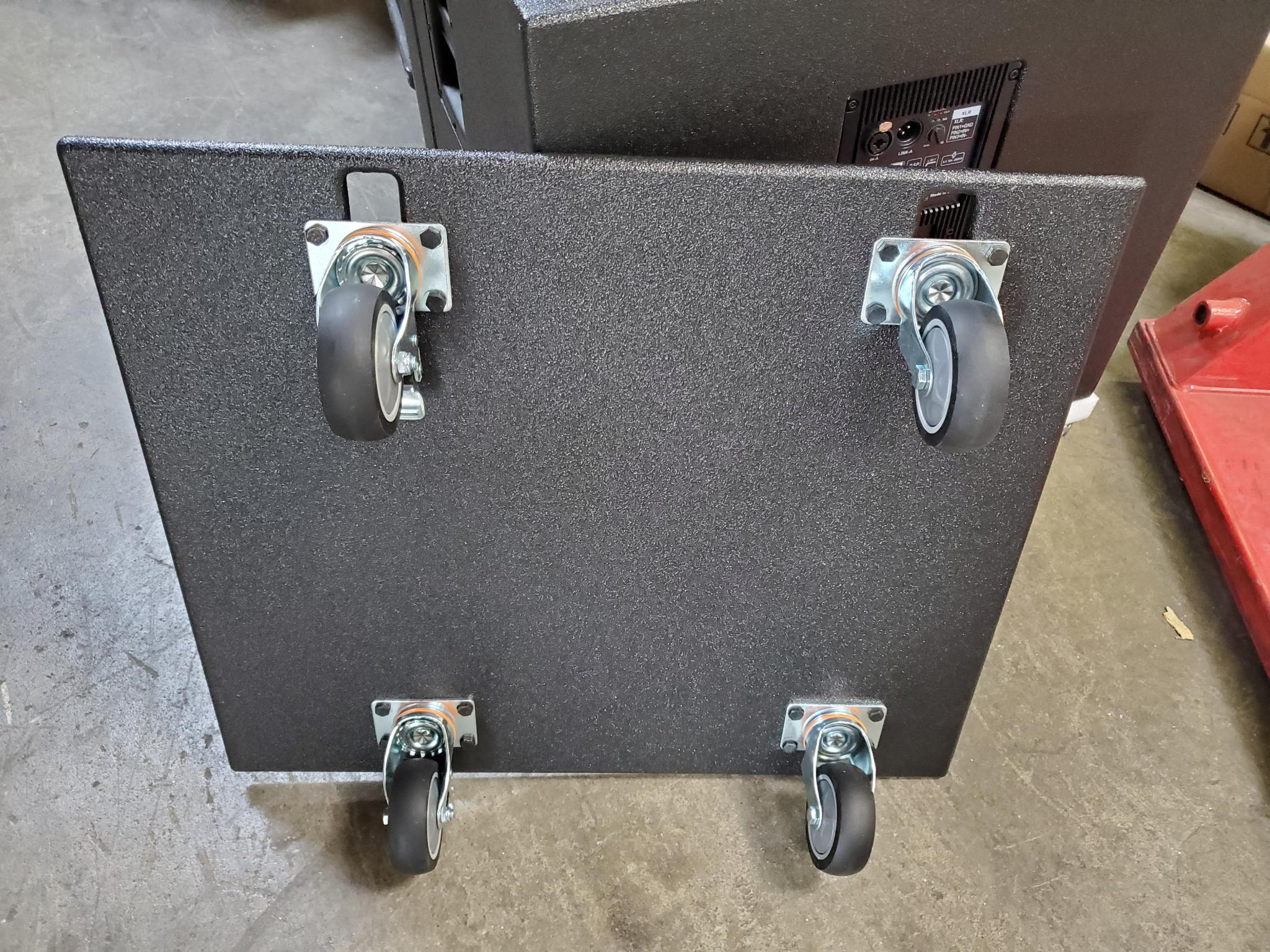 CARDIOID SUBWOOFER ARRAY - These two FCS18LAP are set up to produce a cardioid pattern. The Belairs play a couple rooms that has a crazy amount of low end on the stage. With the amp sections built in DSP we can program to achieve this. The sub facing backwards, has the phase reversed and is delayed 4ms. As you walk by the speaker from front to back, the low end disappears behind the speaker. This can be done with our 18 inch or 21 inch subs.
This system will have the two 18" and 3 - RCF HDL-6 on the pole mount per side.