ProX XTP-GSBPACK164 Ground Support Truss Tower Stage Roofing System Package with Top Block, Hinges, Base, Outriggers
XT-GSB MK2 Rigger Base, with extending legs
XT-SQ164 1.64 ft Long Truss segment (Longer segments available separately)
XT-GSOUT3 3' Outrigger Brace Tubes (4) with clamps
XT-BLOCK Sleeve Block 4-Way Junction box
XT-TOPCM Truss Top with I-Beam mount with chain Pulley wheels
XT-HINGE 4 Hinge block set
(Lift Hoist NOT included)

SET OF TWO SYSTEMS $5000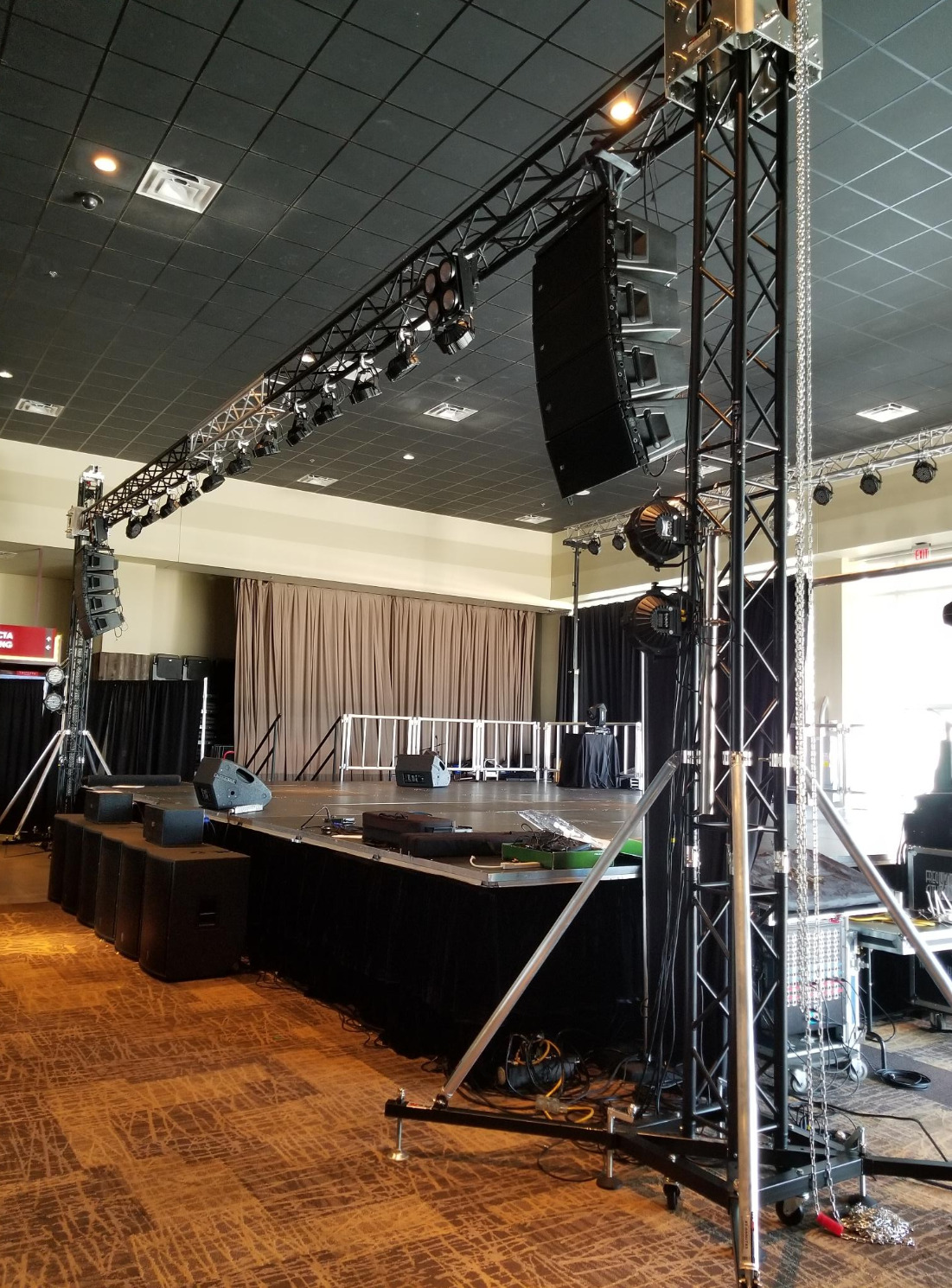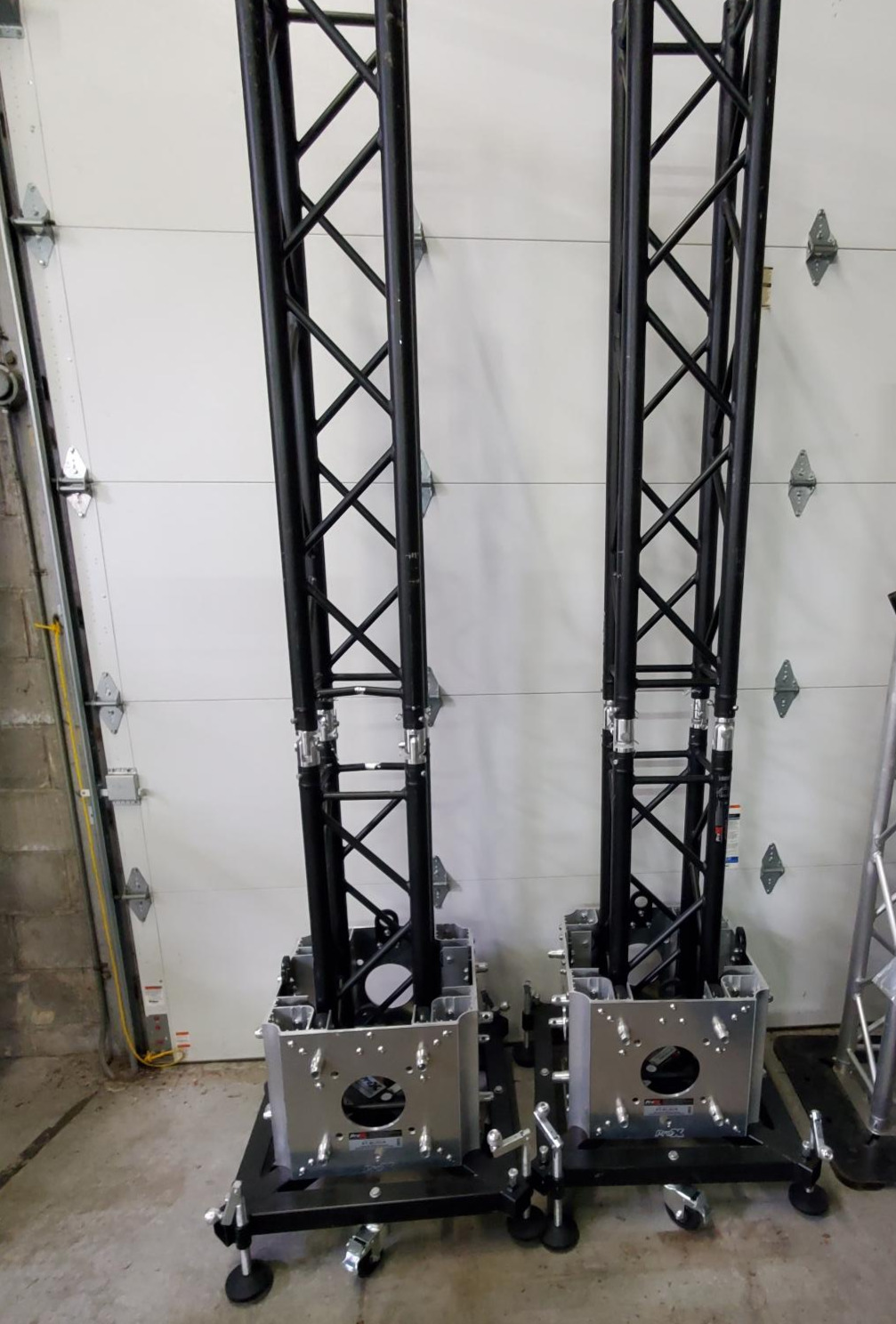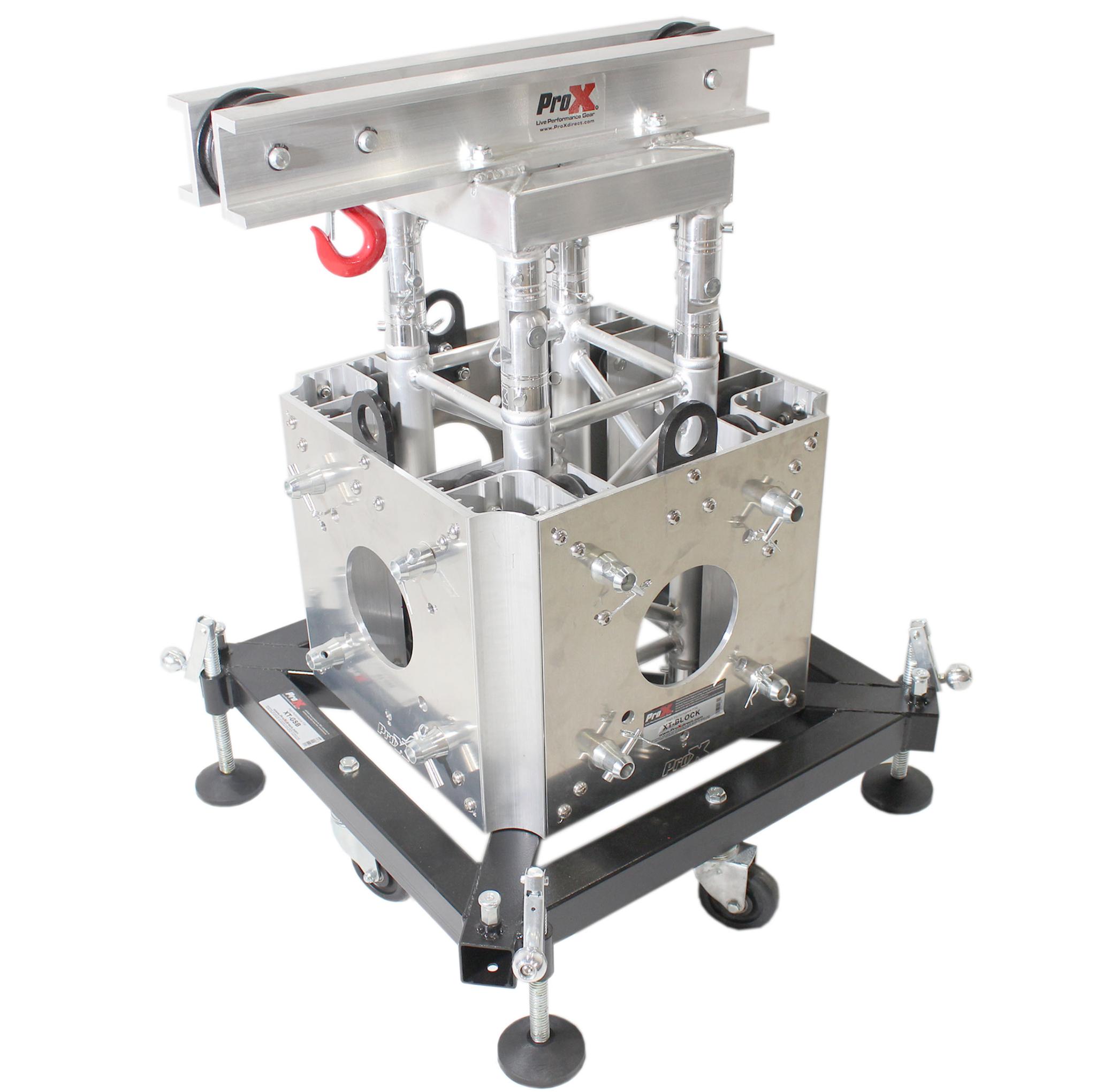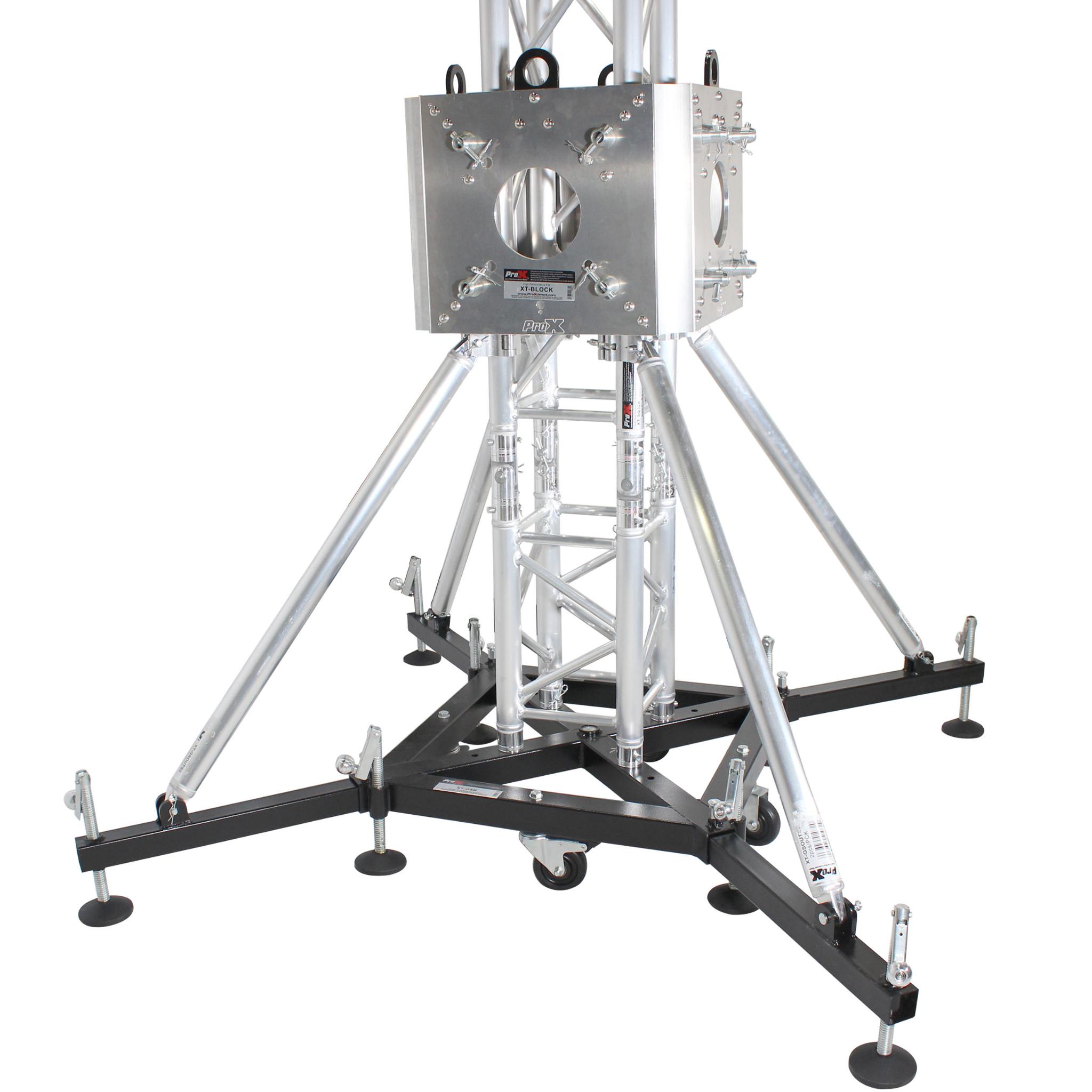 Description

The ProX XT-SQ820BLK | 2mm Wall Truss $450 Each is one of the most trusted staging support systems in the industry and is built to the highest standards of safety and performance. It's a rugged and durable trussing solution perfect for live outdoor productions, nightclubs, and permanent installations. ProX XT Series Truss compares favorably to the other major trussing manufacturers. Our outstanding quality control and manufacturing techniques assure excellent fitment at every connection. Manufactured with EN-AWT6 6082 Aluminum for safety and strength. Our XT series F34 square truss utilizes a standard conical connector system, which easily mates with other brands of the truss of the same size and connector type, and is available in a variety of lengths to suit your designs. ProX offers a wide variety of corners, base plates, connectors, and accessories that add stability while expanding on limitless design configurations.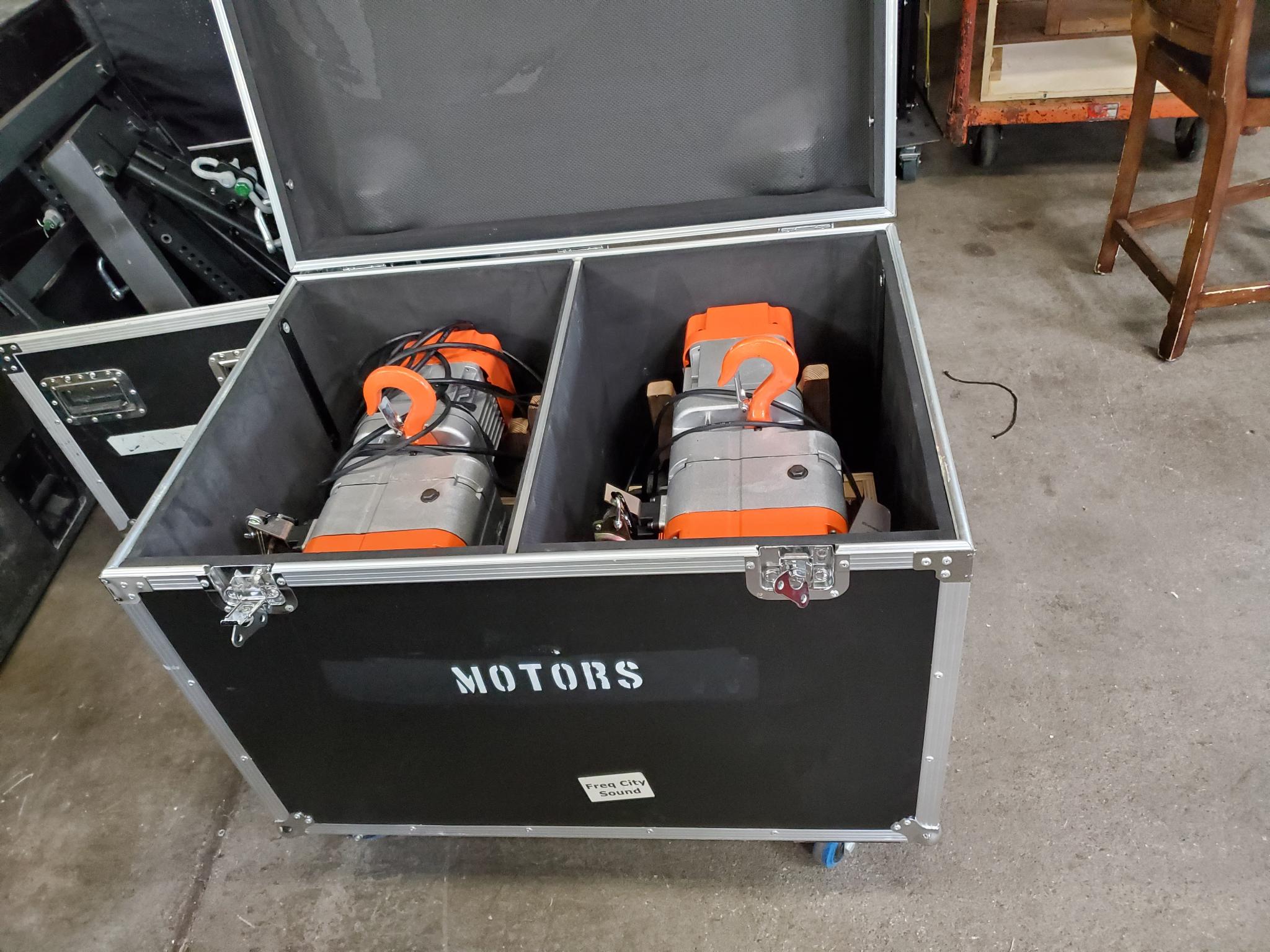 Electric Chain Hoist / 1000 lb. Lift / 110V / 20ft chain / 20ft Pendent
2 like new w/ Road Case $2400
Item: Electric Chain Hoist
Type: Single Speed
Motor: 1/2 HP
Brake: Built-In Multiple Disc Magnetic Brake
Finish: Powder Coated Paint
Item: Electric Chain Hoist
Voltage: 110
Phase: Single
Lift: 20 ft.
Housing Width: 12-11/16"
Control Cord: 16 ft.
Housing Depth: 7-5/8"
Min. Between Hooks: 15-9/16"
Housing Length: 20-3/16"
Lift Speed: 16 fpm
Capacity: 1/2 ton